Welcome to Skillspeak and Governance Park by Skillspeak
Welcome to the new look Skillspeak site
This is the home of the Skillspeak family of products and services. We hope you will find great value in the information provided and major benefits for your business in using us.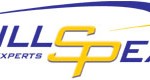 Over time, we will tell you more about what we do and how we can improve your business in the areas of skills and performance management, board governance, customer service, judging services, training programs and insightful business simulation games.
Short brief on each
Skillspeak
Skills Management is our prime service offering. We deliver not just a tool but the underlying science of Talent Management Forensics. This and the Skillspeak tool are the inventions of our founder, Len Norman. You will not see a more complete solution for the management of intellectual resource anywhere else.
Governance Park by Skillspeak
This is the team performance tool unmatched by any other offering in the market. It stands alone as the most comprehensive assessment tool ever devised. Whilst it will facilitate metrics self-assessments for any formulated team, we firstly offer it to Boards of Directors and other top teams because they have no other form of evaluation authority easily available to them.
Customer Service
Ask about our soon to be published e-book on Customer Service. This is a short but authoritative coverage of everything you need to know to establish a customer service culture from the first moment a business idea is born. It can be used to ensure a business opens its doors on day one already equipped to offer world's best service or else help a struggling company to get back on track after losing its way.
Judging Services
Soon to be available from the judging experience website, UB The Judge. This unique and exclusive offering has revolutionised the way people relate to the judging experience. Have you ever been called on to be a judge or to convene a panel of judges for an event? Well this online tool is for you.
Some of the remarkable benefits are:
Not all judges need to judge each entrant
Scores are given by judges independently and scaled for each entrant
No conferring by judges is required
Nobody but the event administrator knows the result until it is announced and this includes the judges
Judges do not need to be physically present but can be on the other side of the world working in their own time zone
Biased scores are automatically eliminated ensuring the fairest possible result from the judges
Immediately after announcement of the results, entrants may access a complete online feedback report from the judges about their personal entry
Data entry is straightforward and convenient
Training Services and Business Games
Business Simulation Games are offered by associates at Australian Business Week (See Links)
In addition, we have the Customer Service Game used to illustrate how businesses will fail if they do not correct sustained lapses in their customer service. This can be run as a coffee break exercise.
Business exercises to help teams understand how their performance can improve if they learn to work as a team with each person contributing their particular specialist skill.
Ask about our one-day courses
Professionalism for PROFIT
Fiduciary Duty